Meet the New OEMS Public Health Fellow
Kate Cunningham, a neonatal nurse with experience in disaster management and humanitarian aid, joins the NHTSA Office of EMS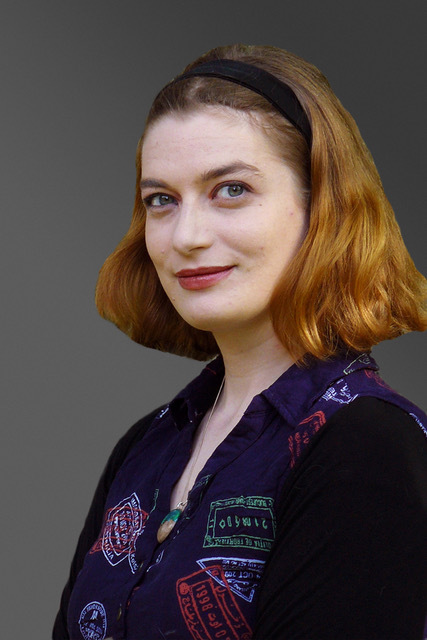 When Kate Cunningham originally graduated with her degree in biology, she knew her hunger for learning and experiencing new things would take her to new places.

This drive inspired the Ohio native to pursue a master's in public health from the University of South Florida. Her studies focused on global disaster management and humanitarian aid. "I pick things that interest me, delve more into them, then try to unite them all together," says Kate.

She gained hands-on experience in disaster and humanitarian relief as a volunteer with non-profit, All Hands and Hearts, responding to and rebuilding communities in the Florida Panhandle in the wake of Hurricane Michael.

Prior to obtaining her MPH, Kate worked as a registered nurse in multiple clinical settings, including several years in neonatal intensive care units.

Most recently, Kate conducted field work in Australia to help launch a community-based peer support program focused on culturally appropriate communication and lifestyle changes to combat diabetes.

"Taking effective programs and learning how to alter them so that they come from the community and espouse their values is a big interest of mine," she says.

However, the COVID-19 crisis forced her to return from Australia early. She transitioned back to nursing and found ways to support pandemic response in her hometown. In September, Kate moved from Ohio to Washington to join the Office of EMS as an Association of Schools and Programs of Public Health fellow.

In this role, Kate applies her problem-solving mindset to analyze data, identify challenges and communicate them to colleagues so they can collaborate with the EMS community to find solutions. She looks forward to expanding her knowledge of EMS and 911 even more by potentially obtaining her EMT certification and shadowing an emergency telecommunicator once pandemic-related limits are lifted.

Kate has future ambitions to support a rural or tribal community's public health system and infrastructure. She believes that if we better prepare communities, they will be equipped to navigate whatever public health challenges they might face.

"We have the skills to help people and get them where they need to go," she says.

This passion for helping others also inspired Kate to spend time serving with the AmeriCorps, restoring national parks and supporting inner-city kids with community programs.

A certified SCUBA diver, she hopes to cross more adventures off her bucket list that impressively already includes diving the Great Barrier Reef.

Educating and inspiring the next generation of influential EMS researchers and leaders is important to NHTSA and the Office of EMS, which has hosted several ASPPH fellows in recent years, several of whom have pursued careers at the intersection of emergency services and public health. For more information, visit the Fellowship Program's website.