Seeking Input on First Responder Mental Health and Suicide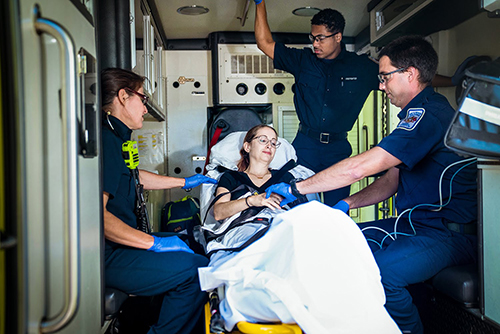 The NHTSA Office of EMS is collaborating with NIOSH and the NCICP to prioritize research and education regarding first responder mental health and suicide. Learn more about the research, what challenges lay ahead and how you can be a part of finding solutions to this devastating problem in this recent blog post.

After reading the post, make sure to check out the comments section to see how other organizations are tackling these important issues—and then share your thoughts. If you are a first responder who has sought mental health services or been involved in developing interventions for suicide prevention, let us know what you thought was or was not helpful. Have you used peer-to-peer counseling? What would you recommend?

Check out the blog post here. And if you or anyone you know needs help, contact the National Suicide Prevention Lifeline: 1-800-273-TALK (1-800-273-8255). This is free and confidential. You will be connected to a counselor in your area. For more information, visit the National Suicide Prevention Lifeline website.