New NEMSAC Appointees to Focus on Provider Wellness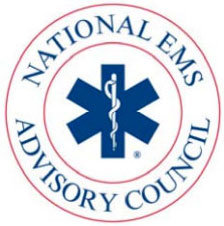 In July, US Secretary of Transportation Elaine Chao appointed 24 leaders from EMS, healthcare and other sectors to serve on the National EMS Advisory Council (NEMSAC). Chosen from more than 100 nominations, new and returning members will collaborate to provide advice and recommendations regarding EMS to NHTSA and to the members of the Federal Interagency Committee on EMS.
Councilmembers will convene in person three to four times per year during their two--year terms. For the complete list of current NEMSAC members, click here.
Since its inception in 2007, NEMSAC has been a forum for the EMS community to collaborate and speak as one when engaging at the federal level. Recently, the council has focused on emerging issues related to provider mental health, performance improvement, and community paramedicine.
"For more than a decade, NEMSAC has been critical in shaping national efforts to improve EMS systems in communities across the country," said Jon Krohmer, MD, director of the NHTSA Office of EMS. "Previous council recommendations have led to such initiatives as EMS Agenda 2050, the revision to the National EMS Scope of Practice Model, and the recently released evidence-based guidelines for mitigating the impact of fatigue on EMS practitioners."
NEMSAC members serve as a critical connection between people whose work impacts and is impacted by EMS in local communities and federal officials. NEMSAC serves as a voice in Washington for EMS clinicians, patients and other stakeholders.
2018 – 2020 NEMSAC Members
Kathleen Adelgais, MD, MPH
Golden, Colorado
Pediatric Emergency Physician
Mary Ahlers, MEd, BSN
Cincinnati, Ohio
EMS Educators
Shawn Baird, MA
Portland, Oregon
Private EMS
Cherie Bartram
Richmond, Michigan
Call Taker/Dispatcher
Richard Bradley, MD
Houston, Texas
Emergency Physician
Steven Diaz, MD, FACEP, FAAFP
Augusta, Maine
Hospital Administration
Eric Emery
Rosebud, South Dakota
Tribal EMS
Mary Fallat, MD
Louisville, Kentucky
Trauma Surgeons
Val Gale
Gilbert, Arizona
Local EMS Service Administrator
Brett Garrett
McCalla, Alabama
EMS Practitioners
Sean Kaye
Chapel Hill, North Carolina
EMS Data Managers
Lori Knight, RN
Placentia, California
Emergency Management
Nanfi Lubogo
Cromwell, Connecticut
Consumers
Chad McIntyre
Jacksonville, Florida
Air Medical
William "Mike" McMichael
Delaware City, Delaware
Volunteer EMS
Anne Montera, BSN
Eagle, Colorado
Public Health
Chuck O'Neal
Berea, Kentucky
State EMS Directors
Matthew Powers, RN, MS
Pleasant Hill, California
Emergency Nurses
Vincent Robbins, MS, FACHE
Hamilton Square, New Jersey
Hospital-based EMS
Freddie Rodriguez
Pomona, California
State/Local Legislative Bodies
Peter Taillac, MD
Salt Lake City, Utah
EMS Medical Directors
John Tobin
Phoenix, Arizona
Fire-based Career EMS
Jonathan Washko
Northport, New York
EMS Quality Improvement
Lynn White, MS
Copley, Ohio
EMS Researchers