Federal Officials Meet to Coordinate Work on EMS Issues
Federal Interagency Committee on EMS addresses topics including the opioid epidemic, trauma systems and EMS care for pediatric patients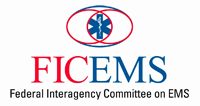 Officials from several agencies gathered in Washington in early December for a meeting of the Federal Interagency Committee on EMS (FICEMS), which helps coordinate EMS-related policy and planning issues across the Federal Government.
The agenda included a discussion of some of the responses received to a recent Request for Information (RFI) about how to improve prehospital care for trauma victims across the country. Officials reviewed a high-level summary of the recommendations made by organizations and members of the public, addressing topics such as the integration of military and civilian trauma systems, education and training, communications, research, clinical care and system design.
The FICEMS members present at the meeting committed to diving further into the responses and determining priorities and next steps. Duane Caneva, MD, chief medical officer for the US Department of Homeland Security, who was elected vice chair of the committee at the end of the meeting, commented that trauma care involves "a complex system of systems" that requires a multidisciplinary approach. All of the responses to the RFI can be found online here.
Dia Gainor, executive director of the National Association of State EMS Officials, updated the committee on the progress of National EMS Assessment 2020, an effort led through a cooperative agreement between NHTSA and NASEMSO, to use state and national data to get a better picture of the current state of EMS systems. This is the first time such an effort has been undertaken since the National EMS Assessment was published in 2011. Gainor said that this effort will involve fewer questions but should include more robust information as a larger number of states are collecting better electronic data on a number of issues related to EMS systems. The assessment is expected to be published by NASEMSO in the fall of 2019.
Committee members also heard updates on the opioid epidemic, EMS Agenda 2050, the EMS for Children program and NEMSAC, in addition to reports from the FICEMS Technical Working Group committees, which help coordinate projects that impact EMS across the Federal Government on a day-to-bay basis.
In addition to electing Caneva vice chair, committee members unanimously chose Heidi King, the deputy administrator of NHTSA, to serve a year-long term as FICEMS chair. King, a former EMT and 911 telecommunicator, acknowledged the hard work of committee members, their colleagues throughout the Federal Government, and everyone at the state and local levels who help EMS systems perform their mission.
"It's critical to our communities and the people we serve," King said.