National EMS Advisory Council Announces New Recommendations to Advance EMS
Members of the council approved five recommendations on topics ranging from community paramedicine to a new name for "EMS"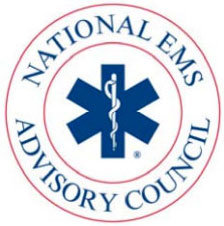 In August, the National EMS Advisory Council finalized and approved five recommendations for the National Highway Traffic Safety Administration (NHTSA), the Federal Interagency Committee on EMS (FICEMS) and the EMS community.
Practice Analysis of Mobile Integrated Healthcare Systems and Community Paramedicine
Acknowledging the growth of mobile integrated healthcare (MIH) programs and increasing use of community paramedics (CP), the NEMSAC recommended that NHTSA sponsor an evaluation of existing practice analyses of CPs working in MIH initiatives and to publish the results. The council further suggested that if the practice analysis reveals a difference between the scopes of practice for paramedics and CPs, the revision of the existing National EMS Scope of Practice Model should include the addition of a community paramedic practice model. Finally, the NEMSAC also recommended that FICEMS convene a national summit to develop CP and MIH data sets.
Changing the Nomenclature of Emergency Medical Services
Many members of the EMS community have argued in recent years that too many words and phrases exist to describe the profession and members of the workforce, and that "emergency medical services" is not the most accurate. Members of NEMSAC recommended that FICEMS and the Department of Transportation use "paramedicine" to describe the EMS profession as whole, and suggested that they develop an agreed upon term to describe all health care providers that perform paramedicine, regardless of certification or licensure. The Council also proposed the creation of a Multidisciplinary Stakeholders Workgroup to develop a work plan to address the designation of provider level nomenclature.
EMS Utilization of Controlled Substances
Recognizing that controlled substances such as narcotics and benzodiazepines are important elements of EMS care, NEMSAC made several recommendations aimed at improving the safe and accountable use of the medications. In the advisory, NEMSAC called for education on controlled substance safety and accountability, provider addiction risk, and drug diversion to be incorporated into the EMS Educational Standards and Instructional Guidelines and other continuing education programs. It also made several other recommendations, including convening a workshop to shed light on EMS-specific issues pertaining to controlled substances.
Mental Health & Wellness for the EMS Provider And Their Partners in Public Safety
According to the NEMSMA report, "Mental Health and Stress in Emergency Medical Services," a high percentage of EMS clinicians feel that their employers inadequately addresses their mental wellness concerns. NEMSAC has called NHTSA or FICEMS to host a national summit on EMS clinician mental health and wellness bringing together experts from EMS and its public safety partners, military medicine, mental health, public health and social work to address the major challenges in providing the support providers need. The summit's aim would be "to develop a national agenda for education and research on the mental health and wellness needs of the EMS and Public Safety workforce."
Successful Integration of Improvement Science in EMS
Significant progress has been made toward advancing EMS systems through a uniform national EMS data set and establishing out-of-hospital evidence-based guidelines, but much work remains, such as making clinical outcome measures standard practice. NEMSAC recommended that NHTSA embrace the Institute for Healthcare Improvement's Triple Aim framework: improving the patient experience of care, improving the health of populations, and reducing the per capita cost of health care. In addition, NEMSAC urged NHTSA to disseminate information about integrating improvement science into EMS at the state and local levels and to work with stakeholders to facilitate bidirectional data sharing between out-of-hospital and hospital providers.
To read the recommendations in their entirety, visit EMS.gov. For more information about future NEMSAC meetings and how you can participate, sign up for email updates.