EMS Collaboration with Public Safety, Emergency Management & Health Disciplines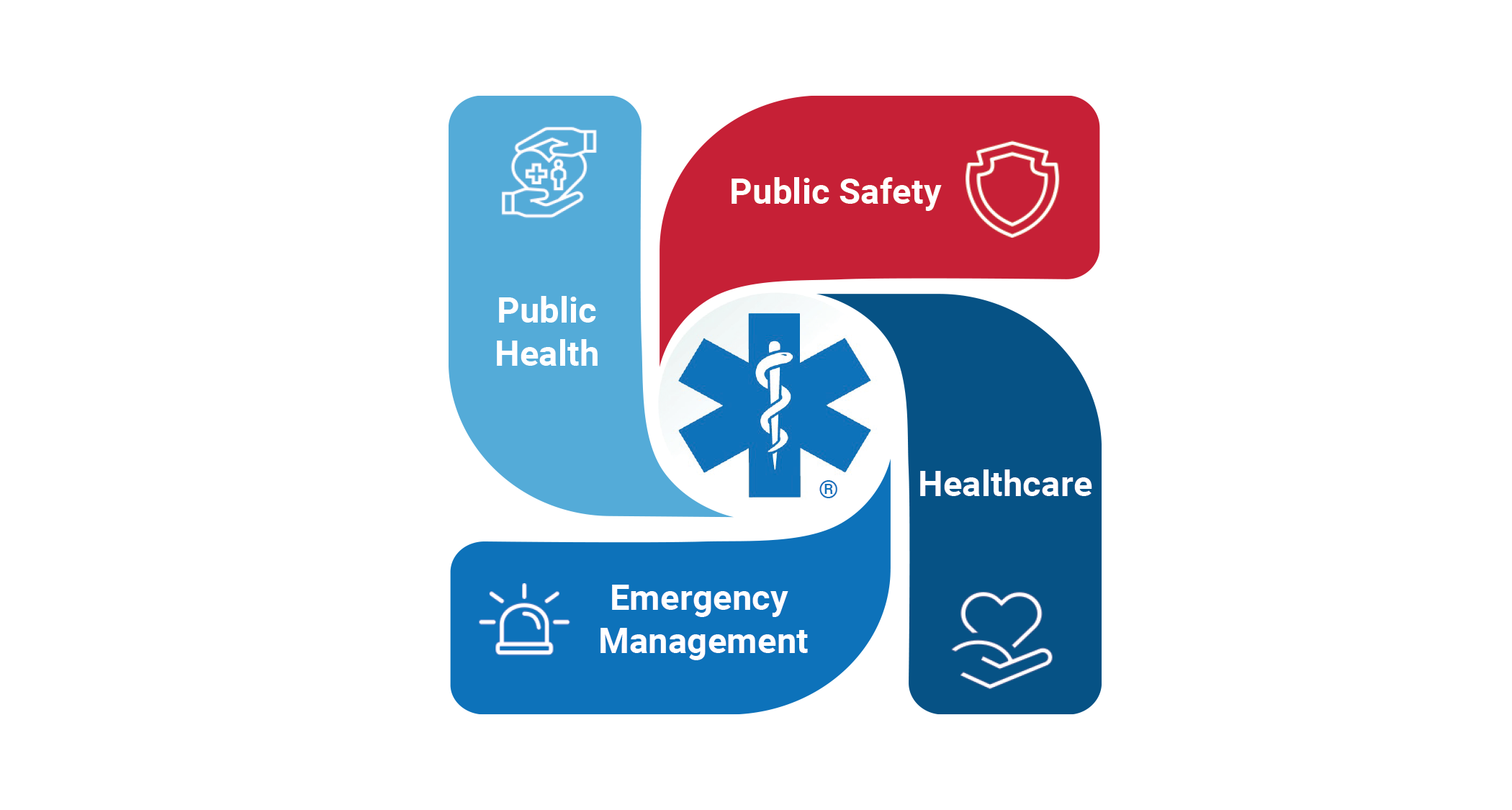 As a profession whose core mission is to save lives and promote health through emergency medical care, EMS resides at the nexus of public health, public safety, healthcare and emergency management. While each discipline has a specific focus, they share the core goal of preventing death and disability, making interdisciplinary collaboration critical.
Collaboration between EMS, 911, public health and emergency management is a valuable initiative that can help reduce morbidity and mortality during public health emergencies and promote population health and illness/injury prevention.
EMS clinicians—and the data they collect through patient care reports—can serve as a secret weapon for public health. They're also credible advocates for public health: They're respected because of the role they play and the uniform they wear. EMS clinicians are typically dispersed throughout the community, with close ties to neighborhoods. They provide care to those in crisis, no matter the time or place. Very often, they are the individuals to whom their neighbors turn when help is needed.
EMS systems provide crucial real-time or near real-time data, including the type of emergency, location and health and social determinants information. This data can inform public health prevention and interventions as well as emergency management planning and response. Public health systems have data that can help EMS and 911 systems better understand the health of their communities and risks to different populations. There are many examples of successful collaborations between EMS, 911, public health and emergency management, such as:
Using EMS and 911 data for surveillance and early warning of potential chemical or biological threats

EMS clinicians serving as providers of non-emergent care, including vaccines, testing, directly observed therapy and more

Collaborating in planning and response for emergencies at healthcare facilities such as hospital and nursing home evacuations

Public health and emergency management assisting first responders with acquiring PPE and other resources
EMS, public safety, public health and emergency management all share the same mission: reducing injury and illness and increasing resilience in the community. Public health and emergency management are critical partners that can help EMS find the resources and funding they need to stay safe and serve the public.
Last Updated: 11/23/2022