New NEMSAC Members Set Priorities for 2022-23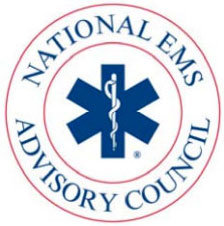 The newest members of the National EMS Advisory Council (NEMSAC) join the group at perhaps one of the most challenging times for EMS since the committee's creation in 2007. The past two years have placed enormous stress on the nation's EMS systems, exacerbating long-standing issues and bringing new ones to light.

At the November 2021 meeting, NEMSAC members discussed priorities for their two-year terms. It was a wide-ranging conversation, touching on topics including: 
Cybersecurity

EMS as an essential service

Funding for paramedic education, especially in underserved communities

Outcome data for quality improvement

Identifying disparities and inequities in care

EMS compensation, staffing, recruitment and retention

Challenges associated with long patient-transfer times 
The council met again this March and continued discussing these issues further. Currently, several subcommittees are working on draft or interim advisories that will be considered by the full council this year. The Equitable Patient Care Subcommittee has drafted an advisory titled "Reducing Social Inequities in EMS through a National Out-of-Hospital Cardiac Arrest [OHCA] Registry," which the entire council will be reviewing at the next meeting.

The Adaptability and Innovation Subcommittee is looking at the issue of "wall times" or "patient off-loading delays"—those situations when EMS clinicians are waiting for long periods of time to transfer a patient to hospital staff at emergency departments. 

"The group believes that there sometimes is a lack of collaboration between EMS and the healthcare facility," said then-NEMSAC Chair Charles "Chuck" O'Neal, the deputy executive director of the Kentucky Board of Emergency Medical Services. The members of the subcommittee are looking at how to help communities address the issue in a cooperative way, through sharing best practices from EMS organizations that have found solutions. 

Another topic under exploration in the immediate future is what it means for EMS to be an essential service, and what kind of support or guidance NEMSAC or federal entities could provide to state and local officials. Like many EMS issues, the designation of an essential service is one that can be made by state or local officials, depending on state law—the role of NEMSAC and the agencies it is authorized to make recommendations to is mostly limited to providing guidance or expertise, not regulating.

"Sometimes people don't understand what NEMSAC can and can't do," O'Neal said. "We can't change National Registry requirements. We can't change accreditation requirements. We can't change licensure requirements in states. It's not about that. It's really about providing those best practices and data-driven research for EMS clinicians and leaders."

Visit ems.gov to learn more about NEMSAC and be sure to sign up to receive emails about NEMSAC activities, including future meetings, advisories, and ways to provide input and public comment.

The Office of EMS would like to thank Chair O'Neal for his service to the NEMSAC. Mr. O'Neal has since resigned his chairmanship with the NEMSAC after accepting a new role as Director of Emergency Preparedness with the non-profit organization Kentucky Primary Care Association. We wish him the best in his new endeavors and a new NEMSAC Chair will be announced when additional information is available.