EMS Specialist Dave Bryson Recognized by NAEMSE and Fairfax, Virginia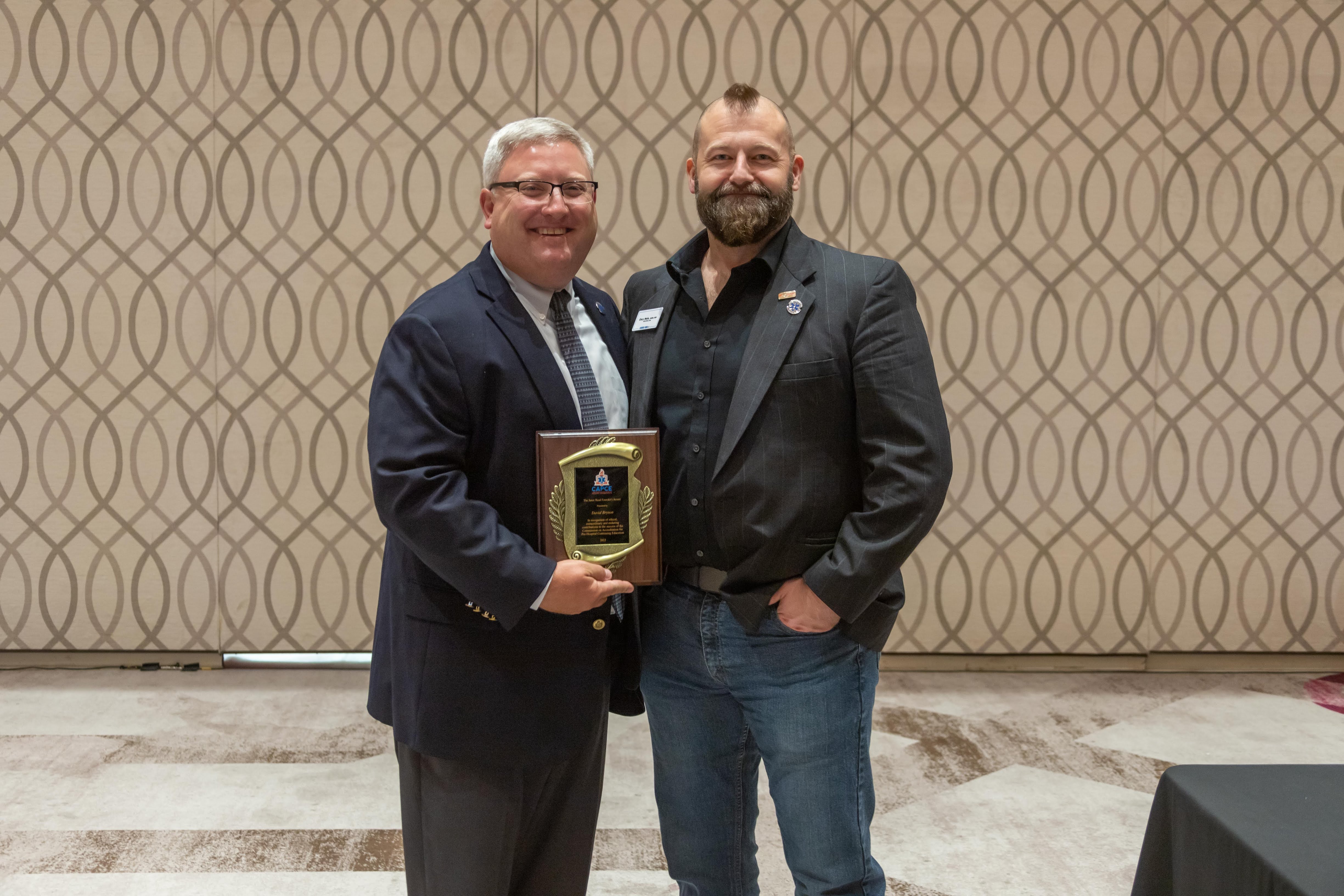 Left to right: Dave Bryson and Clary Mole, Emergency Medical Services Specialist, Office of EMS, NHTSA
Longtime National Highway Traffic Safety Administration (NHTSA) Office of EMS (OEMS) staff member Dave Bryson has had a busy year with accolades from both national and local emergency services associations.
Bryson was recently honored with the Janet Head Founders Award at the 2023 National Association of EMS Educators (NAEMSE) Symposium, held in Reno, Nevada. The award is given by the NAEMSE in recognition of those dedicated to advancing EMS education.
With more than two decades of service with OEMS, Bryson focuses on the development and revision of formal EMS clinician education, leading efforts to implement the 2000 EMS Education Agenda for the Future: A Systems Approach. He has been the NHTSA lead representative for several key projects, including the development of the 2005 National EMS Core Content, the 2007 National EMS Scope of Practice Model and the 2009 National EMS Education Standards, along with their subsequent revisions.
In addition, recognizing Bryson for his continued active service in his community, in March 2023 he received the City of Fairfax Fire Department's "Volunteer Officer of the Year" award. He has served on the Fairfax Volunteer Fire Department since 1989, holding a variety of roles, including firefighter/EMT, lieutenant, captain, fire chief, and board member.
Congratulations to Dave on these well-deserved honors.
Learn more about Dave and his colleagues at the OEMS at ems.gov.