Evidence-Based Guideline for EMS Use of Naloxone Now Available
Creation of naloxone EBG and sample protocol follows a systematic review of the scientific literature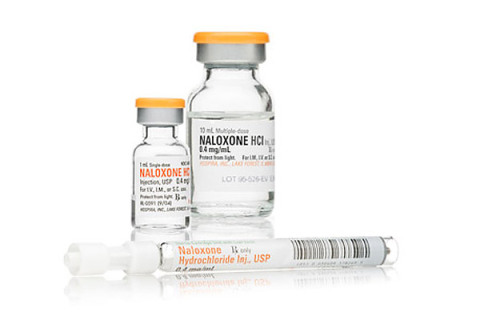 After a thorough review of published research and collaboration of a multidisciplinary expert panel, an evidence-based guideline (EBG) for the EMS administration of naloxone has been published in Prehospital Emergency Care. The group, led by the National Association of State EMS Officials, the National Association of EMS Physicians and the American College of Emergency Physicians, has also made available a model protocol based on the new EBG and other research.
The technical expert panel, chaired by Principal Investigator Kenneth Williams, MD, the state EMS medical director for Rhode Island, and funded by the NHTSA Office of EMS and the Health Resources and Services Administration EMS for Children program, set out to address four questions related to EMS naloxone administration:
What is the optimal dose?

What is the optimal route?

What role does titration to sufficient spontaneous respiration versus a return to consciousness play?

Does transporting those who regain consciousness to a hospital affect their outcome?
Despite the dramatic rise in the last decade in the number of opioid overdoses and related deaths across the United States, published evidence addressing some of these questions was scarce and more research is clearly needed. The guideline is able to provide recommendations related to the optimal route and technical remarks addressing the other topics. In addition to producing the EBG and model protocol for treating overdose patients, the project is developing a training module that will be available soon.
Evidence-based guidelines are intended to drive decision making for assessing and treating patients under a specific set of circumstances. EBGs are developed using a systematic approach of gathering and evaluating the quality of all available research for a specific topic or circumstance. Based on the best available evidence, recommendations are made and guidelines are developed.
In 2012, the Federal Interagency Committee on EMS and the National EMS Advisory Council approved the National Prehospital Evidence-Based Guideline Model Process. NHTSA and its federal partners continue to support the development and use of EBGs to support the vision of people-centered EMS put forth in EMS Agenda 2050. Learn more about prehospital EBGs on the new evidence-based guideline page on ems.gov.