EMS & Post-Crash Care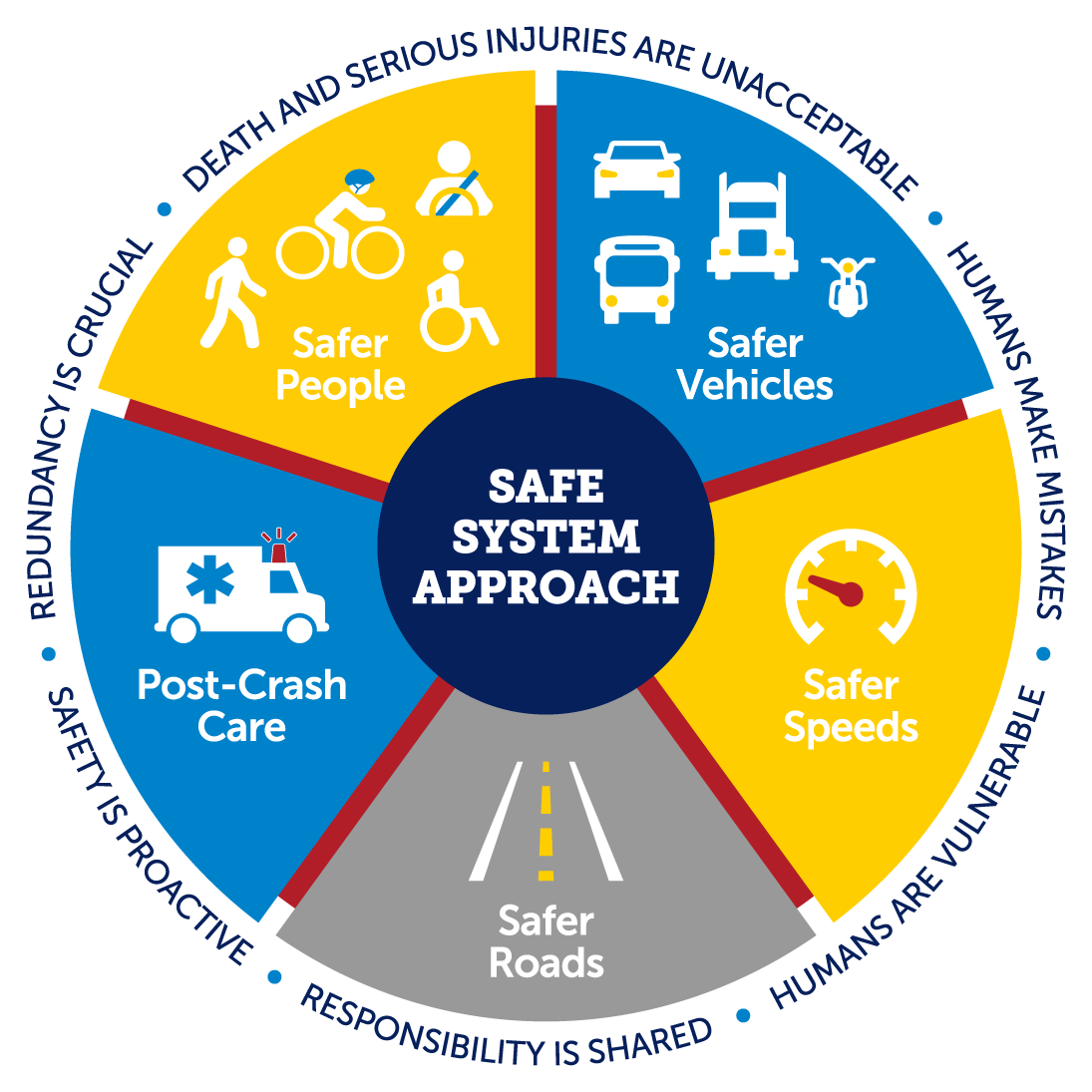 Released in January 2022, the Department of Transportation's (DOT) National Roadway Safety Strategy (NRSS) declares that death and serious injuries on roadways are unacceptable. It sets a long-term goal of reaching zero roadway fatalities. The core of this strategy is a Safe System Approach, which emphasizes preventing fatalities and serious injuries over preventing crashes. This means that the DOT is recommending that a transportation organization should not assume its responsibility ends when a crash occurs. Caring for people injured in a crash to prevent their injuries from becoming fatal is just as critical.
The NRSS outlines post-crash care as one of five key objectives aimed at mitigating injuries and deaths resulting from roadway crashes. EMS is one of the major elements of post-crash care, which is why the NRSS specifically addresses the role that EMS and 911 play in saving lives on the roadways: "U.S. DOT is committed to taking action within its scope and statutory responsibilities to make advances in survivability through the delivery of equitable and impartial post-crash care, including EMS and 911." 
How does this impact 911 and EMS agencies?
The DOT recognizes the vital role EMS and 911 systems play in the safety of our nation's roadways. State EMS officials have a long history of collaboration with state highway safety officials and this increased effort through the NRSS encourages EMS and 911 leaders to further demonstrate how these agencies can work together to achieve shared goals. The NRSS serves as a strategic roadmap to guide state EMS and highway safety offices in developing collaborative efforts to reduce death and injuries caused by crashes.
How does this impact highway safety agencies?
Reducing death and injury on the roadways is at the core of highway safety officials' work, so it's important to know the critical role EMS clinicians play in achieving that objective. Research shows that approximately 40% of crash victims who survive the impact of a crash die afterward. Getting the right care to the right people at the right time is vital.
While some severe injuries are not survivable, equipping EMS and 911 systems with sufficient resources and funding ensures they can provide optimal care to crash victims. In turn, injury severity and long-term costs may be reduced. Post-crash care is the last best chance to prevent serious injury or death. When states are developing or revising their Strategic Highway Safety Plans, they are strongly encouraged to invite their state EMS office and 911 authority counterparts to provide their unique input.
Learn more about how EMS and Highway Safety Officials can collaborate to improve highway safety through the Federal Highways Administration's "Saving Lives Together" Toolkit. 
Post-Crash Care Resources:
National Emergency Medical Services Information System (NEMSIS) 
National Roadway Safety Strategy (NRSS)
Last Updated: 11/28/2022